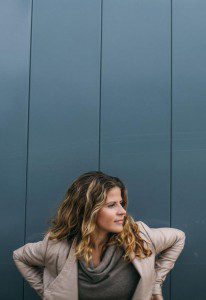 La Petite Gardenia is a botanical art and floral design firm focused on providing unique living art installations for those whose passion for art equals their love of gorgeous flora. Each distinctive creation is rooted in nature and infused with a blend of concept art & interior design that cohesively breathes new life into any environment. CEO and Lead Designer, Alison Franchi, takes pride in offering floral designs that are filled with creativity as well as organic integrity. Featured in several notable publications and commissioned by such diverse powerhouses as Dior, CBS, Lamborghini, and Warner Bros, Alison has also collaborated with acclaimed interior design firms like Room & Board and Modern Home & Living. Additionally, our designs can be seen weekly on CBS' The TALK, various television commercials, and feature films.
Currently serving both the East and West Coasts, Alison and her team provide patrons with customized living art developed in La Petite Gardenia's signature style – modern, organic innovation that's truly artistically defined.
Alison Franchi, CEO
Owner, Alison Franchi, is devoted to creating artistic arrangements that challenge the standards of contemporary floral design. La Petite Gardenia's visions are boundless, as is our ability to deliver unparalleled service that exceeds expectations every time.