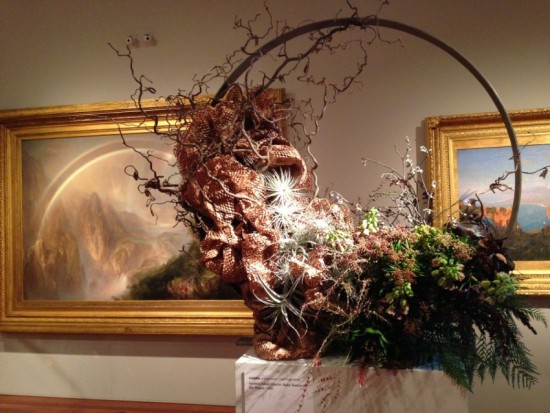 When you work with flowers, design inspiration can be unpredictable and most often found when stumbled upon. Whether moments at the beach, an exotic bloom, or a whimsical design from a fashion designer, what influences floral designers ebbs and flows in moments and color palettes. Although few exceptions defy these laws of inspiring, a fountain of floral design inspiration overflows for one week every year at the de Young Museum. Her name is Bouquets to Art… and this year she turned 30.
Let's go!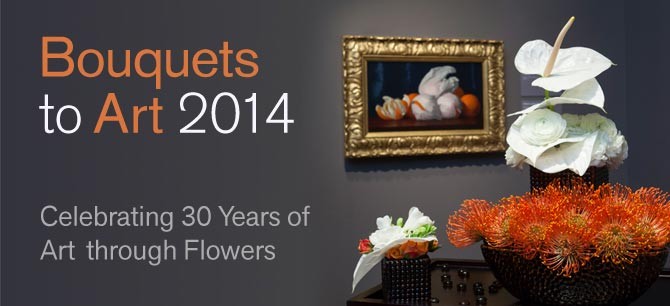 featuring:
A conceptual tribute to art and all that is flora like no other, Bouquets to Art is a week long exhibition that showcases the work of 125 of the Bay Area's finest floral designers. Designers are tasked with creating floral displays that are inspired by and interpret works from the museum's permanent collection.  From classic to modern to avant grade, traditional and beyond, the floral design styles at the exhibit vary widely and often cross pollinate.
For the 30th anniversary, the museum had something special in store for flower lovers as a Modern Nature: Georgia O'Keeffe and Lake George exhibit coincided with Bouquets. The pilgrimage up the coast to San Francisco to see this collaboration of fine art and floral design is an annual tradition at La Petite Gardenia, as the exhibit marks the promise of inspiration and spring. Unfortunately, we only had time for one exhibit so we skipped O'Keefe and ventured into Bouquets.
Here are a few of the designs that caught our eye:
Obsessed with this modern bohemian chic style bouquet with amazing textures.
Twigs and Stems, Reg Merritt, Rebecca Merritt (Modesto)
Dales Chihully, Green Leaf Venetian, 1990
Favorite color composition of the show.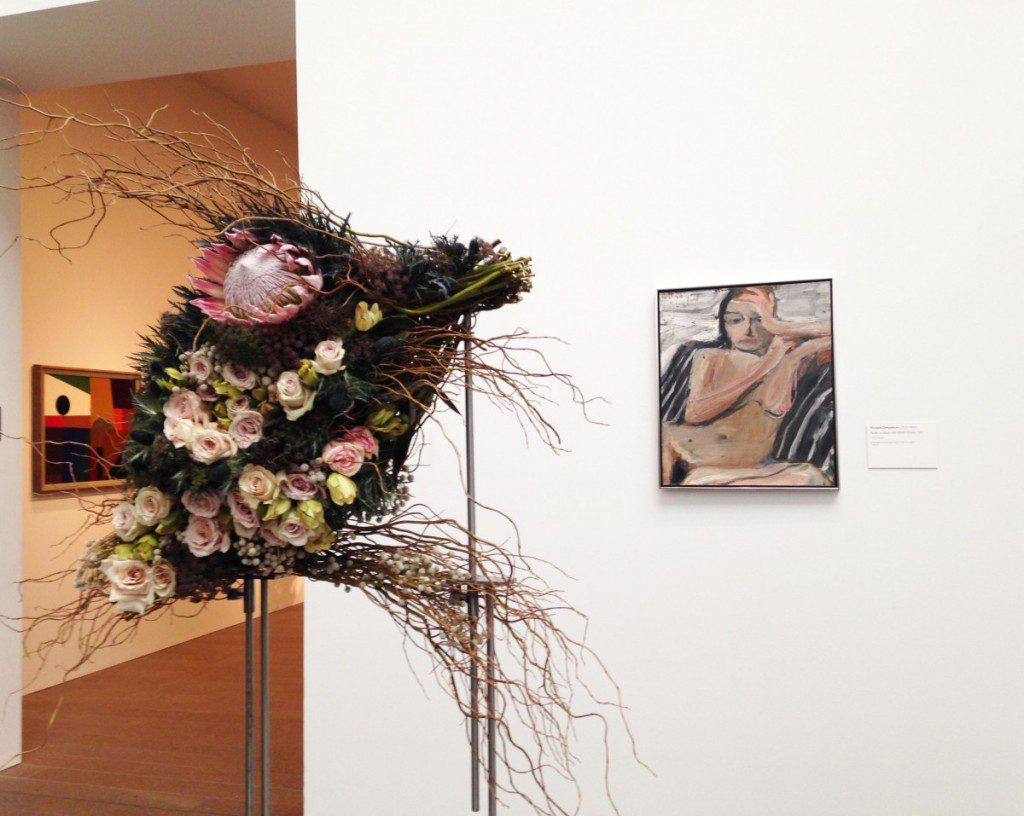 Plumweed Flowers | Monique Duncan  
Richard Diebenkorn,
Nude on Black with White Stripes, 1962
Love the traditional yet whimsical floral style of this display and unusual vessel.
                   Blooming Floral Design, Inc.
Robert Henri, Lady in Black with Spanish Scarf, 1910

Meet the conceptually jaw dropping and amazing, Bouquets-to-Grapes.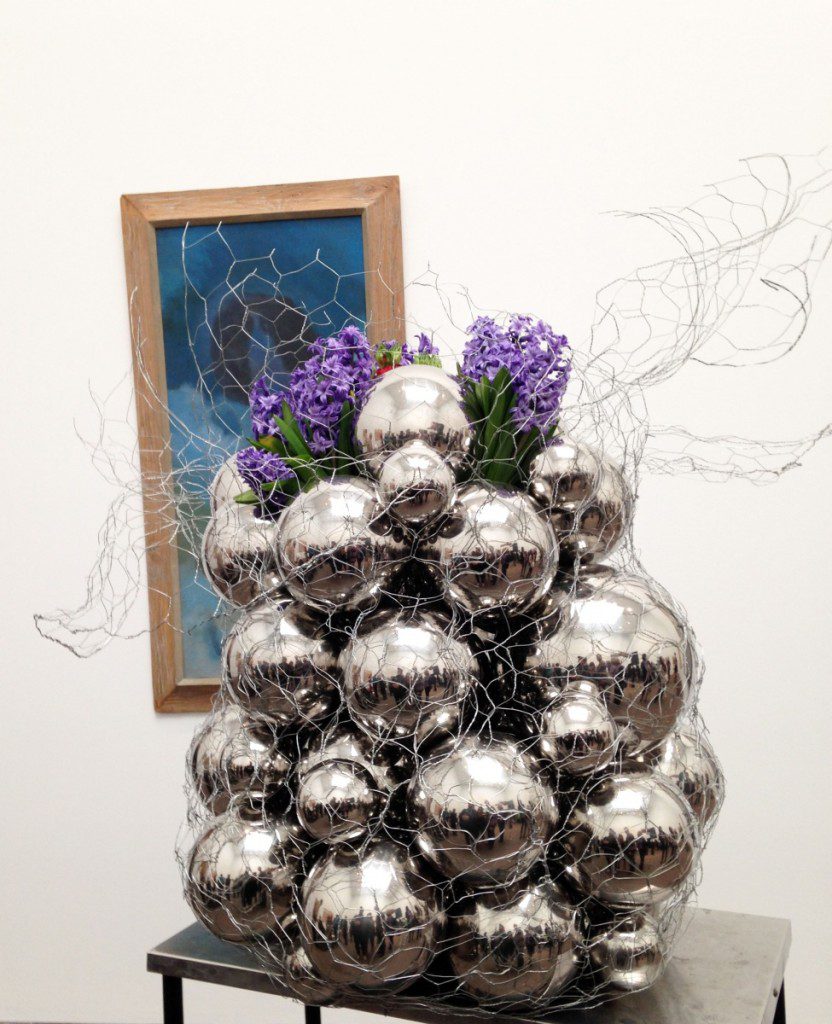 Remember our favorite color palette from Bouquets?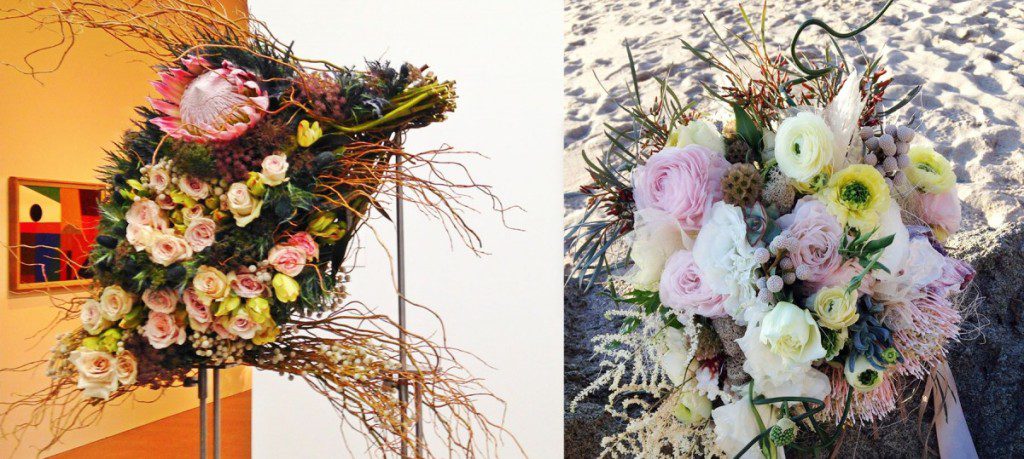 Here it is again in a recent editorial piece by La Petite Gardenia with an added touch of beach and SoCal, of course! While many floral installations catch a designer's eye, only certain designs influence personal style. We are excited to see that Bouquets to Art's indelible mark is already making an impression at the LPG studio.
Bouquets to Art is an annual fundraiser for the de Young Musuem. For all lovers of flowers, this exhibit is an absolute must, must, must. Hope to see you there next year.