LA PETITE STORY
For over nineteen years, La Petite Gardenia has been creating unique and organically inspired works of living art around the world. "La Petite Gardenia" is a nickname that was given to our CEO, Alison Franchi, by her grandfather who introduced her to the floral industry as a child. Alison has spent her life crafting floral designs that are known for their creativity, breathtaking beauty, and organic integrity.
La Petite Gardenia's work has been featured in notable publications such as Inside Weddings, Traditional Home & Living, Objekt International, and Hollywood Reporter. Our clients include: Dior, Kimpton Hotels, Sony, Lamborghini, W Hotels and Resorts, Los Angeles Philharmonic, CBS, and Warner Bros. La Petite Gardenia has collaborated with the acclaimed interior design firm Room & Board, Modern Home & Living, as well as been featured weekly on CBS' The TALK, various television shows, commercials, and feature films.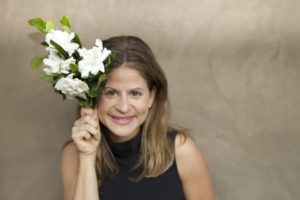 Alison Franchi, CEO
Alison Franchi began in the floral/event industry at the age of fifteen in New York. With a lifelong passion for art and flowers, Alison went on to study Art History in Rome. Her commitment to creating arrangements that challenge the standards of floral design has made La Petite Gardenia one of the top floral design companies in Los Angeles and New York.